Jeanneology
"Moutoussamy-Ashe believes photography holds the potential to bring social change through awareness." —BOMB Magazine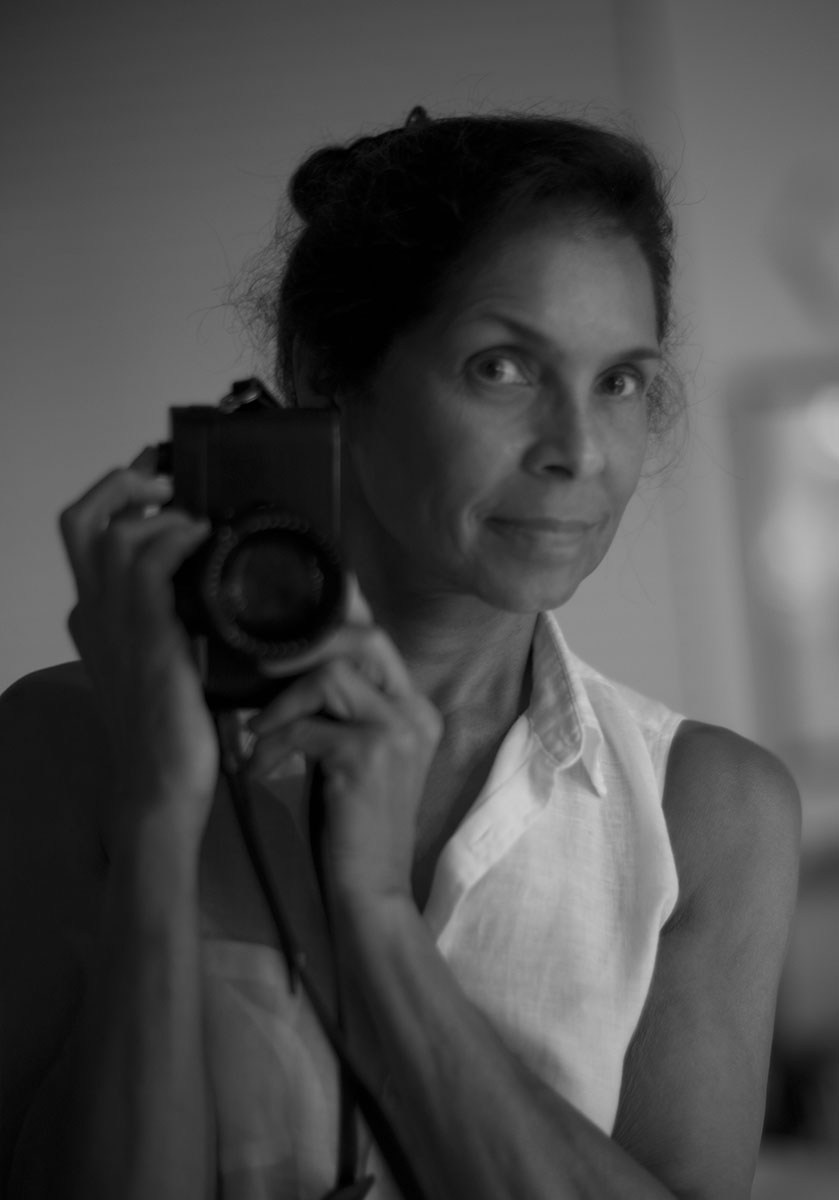 Photographer Jeanne Moutoussamy-Ashe has produced a wide-ranging body of work examining the ramifications of the historical outcomes of slavery, the expressly intimate moments of a family in the face of personal tragedy and a broad engagement of the history of photography. Often working in black and white and sometimes with text, she specifically transforms the intensely personal—often drawing upon her own identity, experiences or that of her family—into a broader meditation about the values of contemporary society and politics. Her work has appeared in Life, Smithsonian, Sports Illustrated, Ebony, Essence, People and The New York Times and has been shown in solo and group exhibitions around the world, including the Museum of Modern Art and Whitney Museum of American Art in New York, NY; The National Gallery of Art in Washington, D.C.; Galerie Herve Odermat in Paris, France; and The Excelsior in Florence, Italy. She is the author of five books, including the 25th Anniversary Edition of Daufuskie Island: Photographs by Jeanne Moutoussamy-Ashe, which won the 2008 Essence Literary Award in Photography. 
What I work with is not really film or mercury or emulsion or gelatin silver or digital files – what I work with is light." —Jeanne Moutoussamy-Ashe
Having devoted many years to civic causes in health, arts and civil rights issues, Ms. Moutoussamy-Ashe's photography is interwoven with her activism. She has lectured at various educational and cultural institutions around the country and taught photography to high school and college level students. In 1995, President Clinton appointed her as an alternate representative of the United States to the United Nations General Assembly. In 2011 she traveled to Nepal on behalf of healthcare organizations to document healthcare workers' efforts to address medical issues in the country. In 2013 Ms. Moutoussamy-Ashe received a Ford Foundation grant to research photographs from the 1963 March on Washington and curate an exhibition, which was held at Leica Gallery to commemorate the 50th anniversary of the march. In 2014, the Smithsonian National Museum of African American History and Culture obtained a series of her Daufuskie Island images as part of their permanent collection, which was originally conceived of and shot over five years in the late '70s. Currently, she is a director of the Arthur Ashe Endowment for the Defeat of AIDS and served on the President's Council of The Cooper Union, of which she is also a former Alumni Trustee.