Daddy and Me: A Photo Story of Arthur Ashe and his Daughter Camera
Jeanne Moutoussamy-Ashe's photographic portrait of Arthur Ashe's relationship with his daughter during his illness.
"The book shows that family life and love do not stop with the discovery of an illness like AIDS."
Using black and white photography of everyday moments along with narration in the voice of her young daughter, Jeanne Moutoussamy-Ashe's Daddy and Me shares the story of a family where one of the members is experiencing a serious illness. The book shows Arthur Ashe's treatments and hospital visits for AIDS from the child's point of view, interspersed with moments of him brushing his daughter's hair and them reading together. Moutoussamy-Ashe and her husband conceived the book as a way to help other parents have a pathway to discuss AIDS with young children.
You can purchase Daddy and Me: A Photo Story of Arthur Ashe and his Daughter Camera here.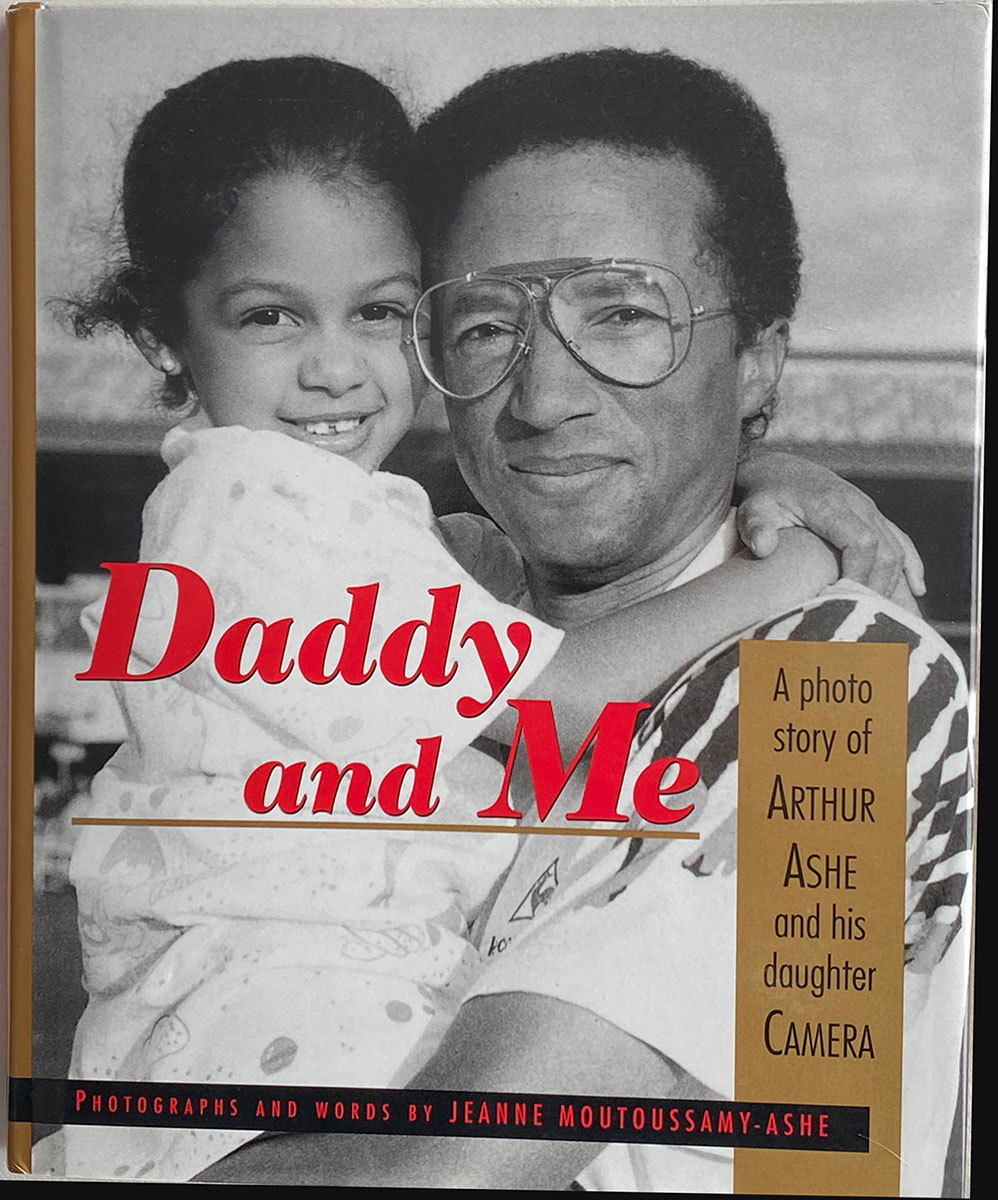 Claudia Glen Downing wrote an article describing how the idea for Daddy and Me came about for LIFE Magazine.  It detailed how the Ashe family dealt with telling their daughter Camera about Arthur's condition and noted that:
One of [Arthur's] greatest sorrows was that he had so few memories of his mother, who died when he was six; he urged his wife, Jeanne, a photographer, to document their own family life."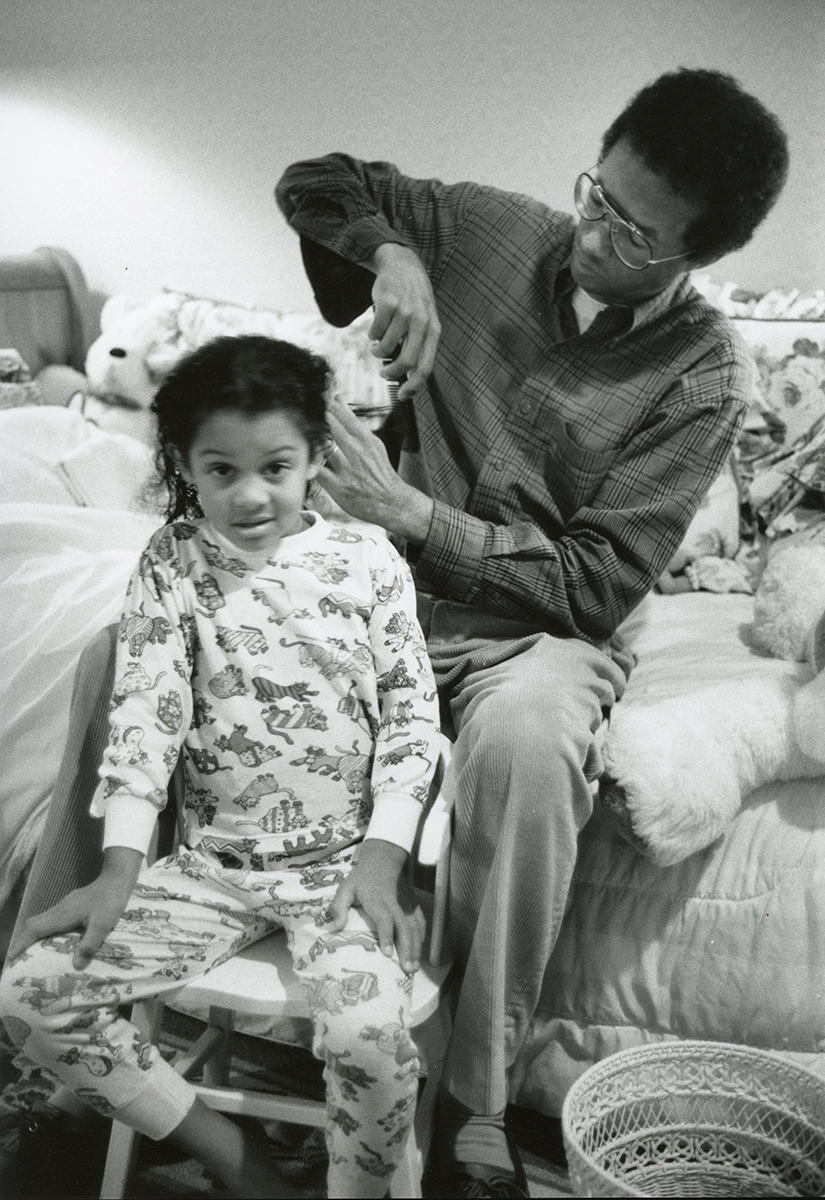 "Ms. Moutoussamy-Ashe's text uses a clear, simple voice to describe Camera's perception of her father's experience of the illness ("Sometimes Daddy runs a fever and feels very tired. Like when you have a stomach ache. You just don't feel very good"). She has made "Daddy and Me" a gift to her daughter and to the rest of us." ―Angela Johnson, New York Times book review
Moutoussamy-Ashe's stunning photographs are quotidian and intimate, bringing you in to the family's daily experiences and providing a valuable entry point for discussing serious disease with young children.